Christmas Dinner Extravaganza at Cinnamon Garden 
Saturday, 16.12.2023 19:00 hrs
Celebrate your Christmas party in the Cinnamon Garden and experience an unforgettable dinner extravaganza that will inspire your team for a long time! ✨🎄
Cinnamon Garden stands proudly at Wehntalerstrasse 551, bringing the vibrant cuisine of India to the heart of Zurich. At Cinnamon Garden, it's not just about food, it's about celebrating and sharing the rich culinary heritage of India.
Gift a Cinnamon Garden experience to someone special
Now you can introduce a special person to the diverse and vibrant cuisine of India, rich in tradition and constantly evolving. Indian cuisine offers a myriad of unique ingredients, flavors, and cooking methods, each bearing its own tale of centuries of gastronomical history and cultural richness.
Give the gift of a culinary journey and anticipate a delightful surprise!
Welcome to Cinnamon Garden, where ancient Indian recipes and premium ingredients blend harmoniously to create an extraordinary culinary experience. Our menu invites you to savor the rich flavors and vibrant spices of India, crafted with passion. Step into a world of authenticity at Cinnamon Garden, where every dish tells a story of tradition and excellence.
Pre-orders directly to our phone number.
Call & Collect 044 372 2595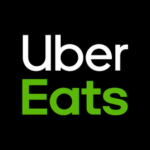 Contemporary Indian Cuisine
BECOME A VIP MEMBER
You will receive exclusive offers and be among the first to receive invitations to our special events.